The collection of archival sound documents includes a consecutive sequence of 5 songs recorded by Dr. Gerd Koch in Buariki on Onotoa at the end of February 1964. The pieces are attributed to the local composer Taniera Barane. A first evaluation of the song texts suggests that this series of songs documents the history of the construction of the new church Mataroan Erim by builders from the Ellice Islands (today's Tuvalu). The exploration of this segment of the sound recordings focuses on the agency of those involved at the time, i.e. their deliberate selection and decision-making, which testifies to their will to pass on the local history of church construction in songs to Dr. Koch and thus preserve it for future generations.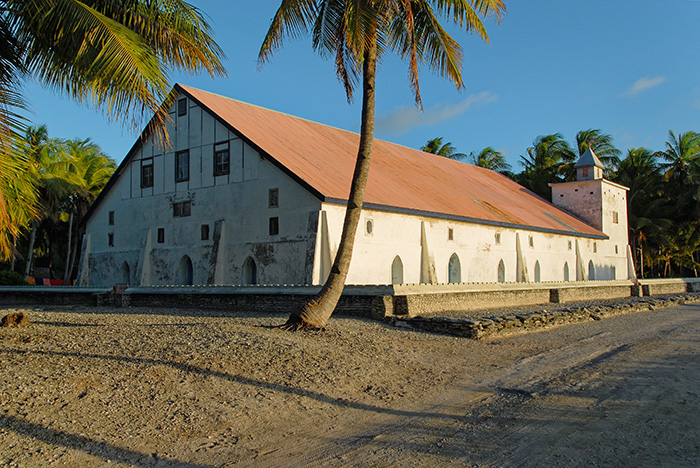 E920:
E 920 Micronesians (Gilbert Islands, Onotoa) – »batere« Dance.
Prod.: 1964, Publ.: 1967; Film, 16 mm, nichtsynchr. Tonband, 34 m; col., 3,5 min. Doi: 10.3203/IWF/E-920.